Mentoring Programs from the Ask Mom Playbook​
Why One-on-One Mentoring?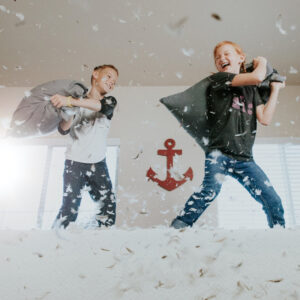 I founded Ask Mom Parenting to offer personal parenting classes in the form of mentoring to help all the drowning parents out there, just like I was.

Clients are welcomed wherever they are in terms of understanding, self-awareness, anger, or confusion. Together, we'll focus on the chronic, frustrating behaviors that are stressing you the most right now.

We'll develop a customized plan with results-based solutions and practical ways to understand the motives behind your child's behavior. Then, we'll put an action-plan into place with strategies that fit your family.

You'll learn how to respond to your child's behavior preemptively so you know when to offer support and when to let go. A personalized checklist will be created to improve your responses, and your child's reactions.

One-on-one mentoring is much more fun, and feels less judgmental, when connecting with another mom who has been through all the same circumstances and who can get to the heart of your overwhelm to solve it quickly. My professional skills, personal teaching style, and life experience give me the ability to connect with parents at all levels.

Schedule your free 20 minute consultation to determine if this is a fit for you.

If you're ready to have more HARMONY in your household, let's chat about how to make that happen.
In just 20 minutes, you'll get at least one great idea and if it feels like a fit, I'll share how we can work together.
FREE EBOOK - How To COVID-Quarantine With Kids (without losing your shit)